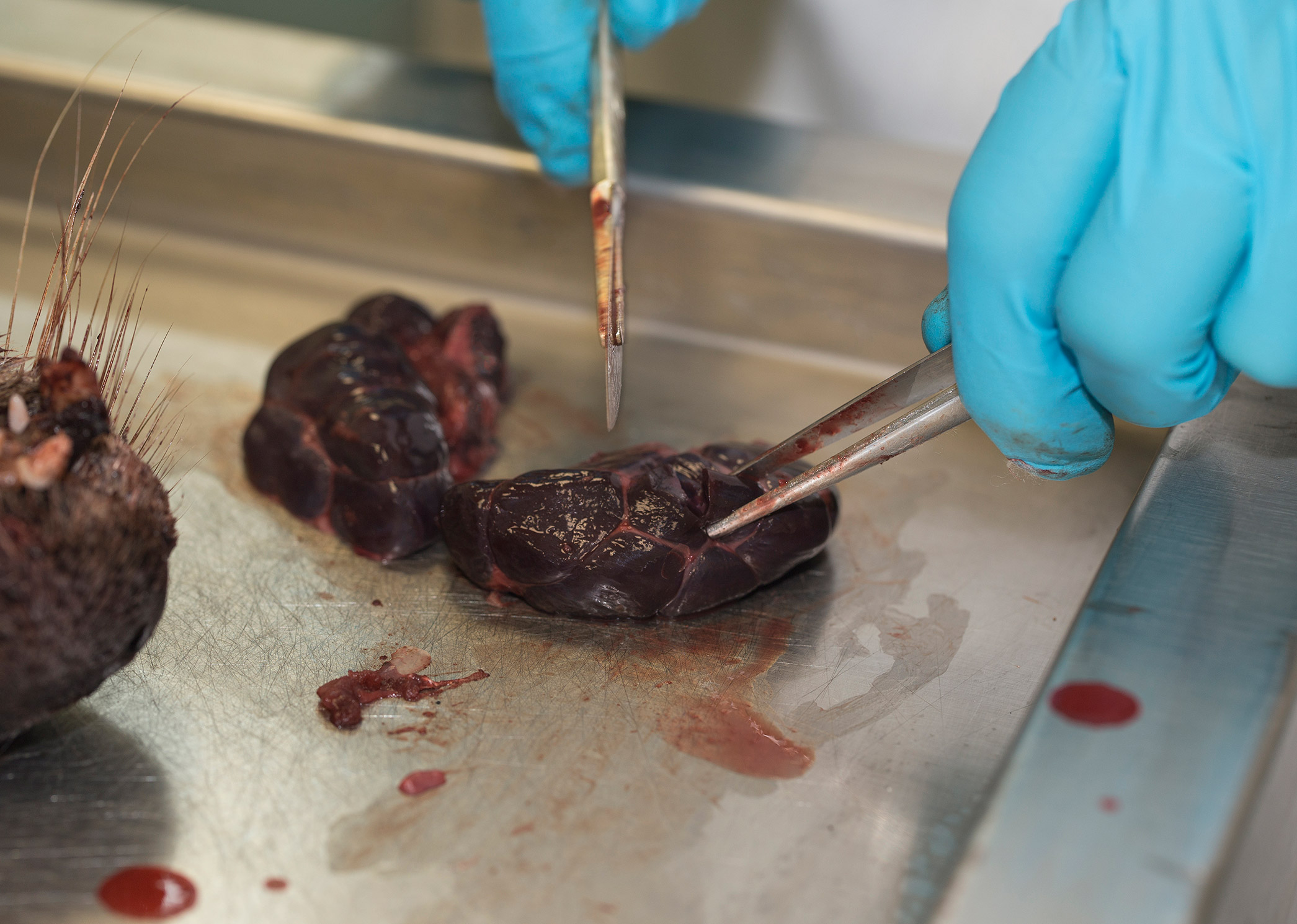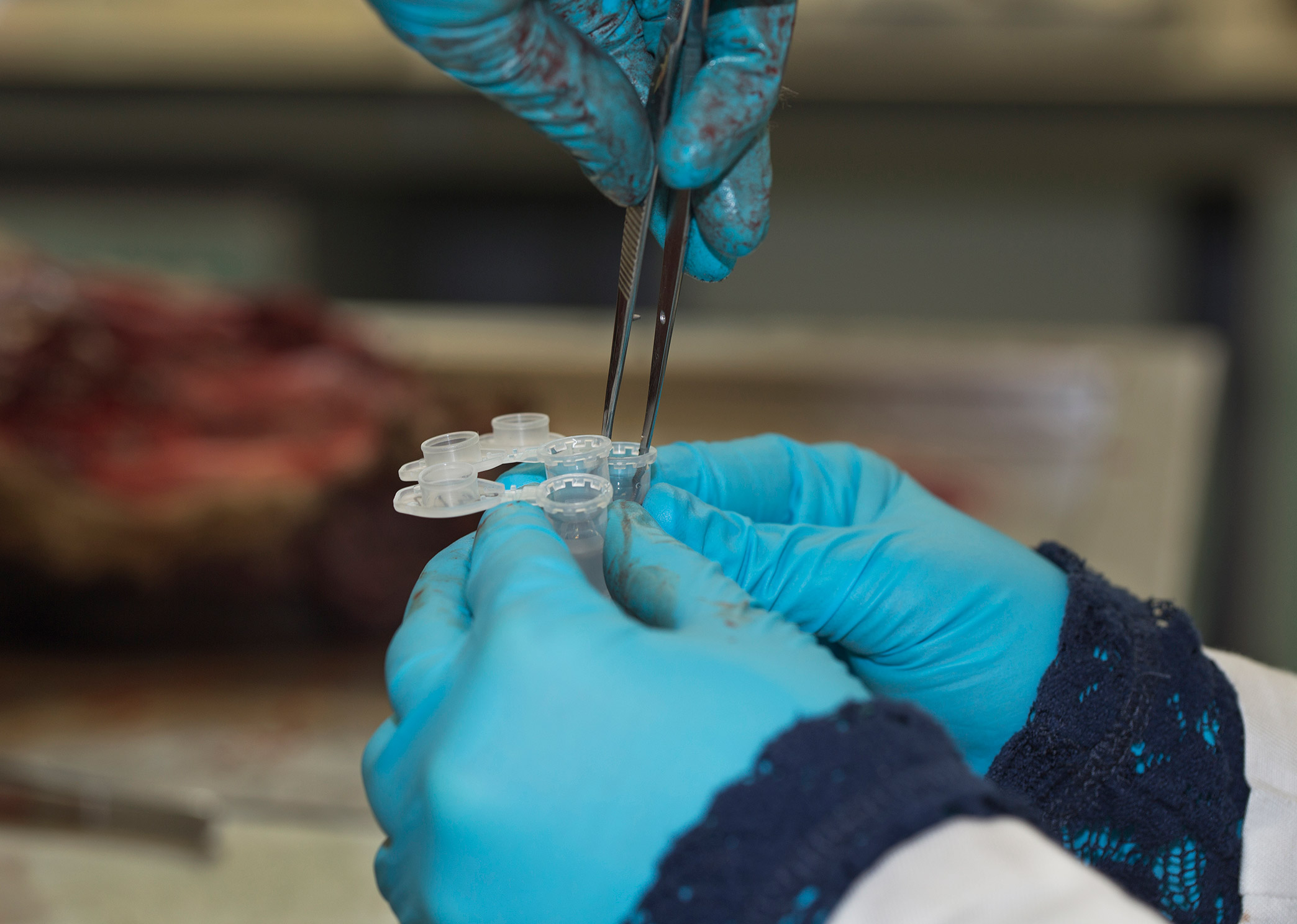 Feeding Female
Eurasian Otter feeding in the Shetland Islands
Mother and Cubs
Mother Eurasian Otter moving with her cubs to find a better fishing location.
Itching
A young cub itching the salt of its fur.
Raining Food
Young adult Eurasian Otter feeding in the short riverbank grass.
Expert Swimmer
Eurasian Otters have adapted to be excellent swimmers moving through the water with ease.
Look Out
Eurasian Otters are elusive mammals always on the look out for predators.
On the Hunt
Eurasian Otters are excellent hunters and enjoy a mostly fish based diet, however they will eat other things for example frogs or even birds.
Success
After successfully catching prey the Eurasian Otter will consume it either in the water, if the prey is small, or on land if larger.
Pond Weed
Moving through the water Otters can pick up various bits of plant life as seen here.
Feeding Station
This particular Otter always returned to the same log to consume any prey it had caught.
Leftovers
One sign to look for when searching for the Eurasian Otter is leftover food by riverbanks and the coast.
Paw Prints
Paw prints are another way of knowing whether or not otters are in the area.
Spraints
Otters spraint is normally located on prominent features in it's habitat, for example a fallen tree or a large rock.
Jelly
Spraints and jelly are used to mark the otters territory.
Searching for Spraints
Spraints have a distinctive smell often described as jasmine tea, this is how you know what you have found belongs to an otter.
Holts
An otter lives in a holt, they can have several of these at any one time and are protected by law so should not be disturbed.
Searching for Signs
Otters often spraint under bridges so this is an ideal area to look.
Getting Down Low
To find otter signs it often means getting on your hands and knees and getting close to the edge of the water.
Anywhere
Otter signs can be located anywhere along a river they inhabit so it is important to check all along the bank.
Deceased
Sadly many Eurasian Otters are killed in traffic accidents. If you find a deceased otter contact your local Environment Agency so it can be taken for an autopsy.
Checking for Parasites
Any deceased otters found are taken to Cardiff Otter Project to be autopsied they are checked for several things including parasites.
Organs
All of the otters organs are checked for irregularities to make sure the individual was healthy at the time of death.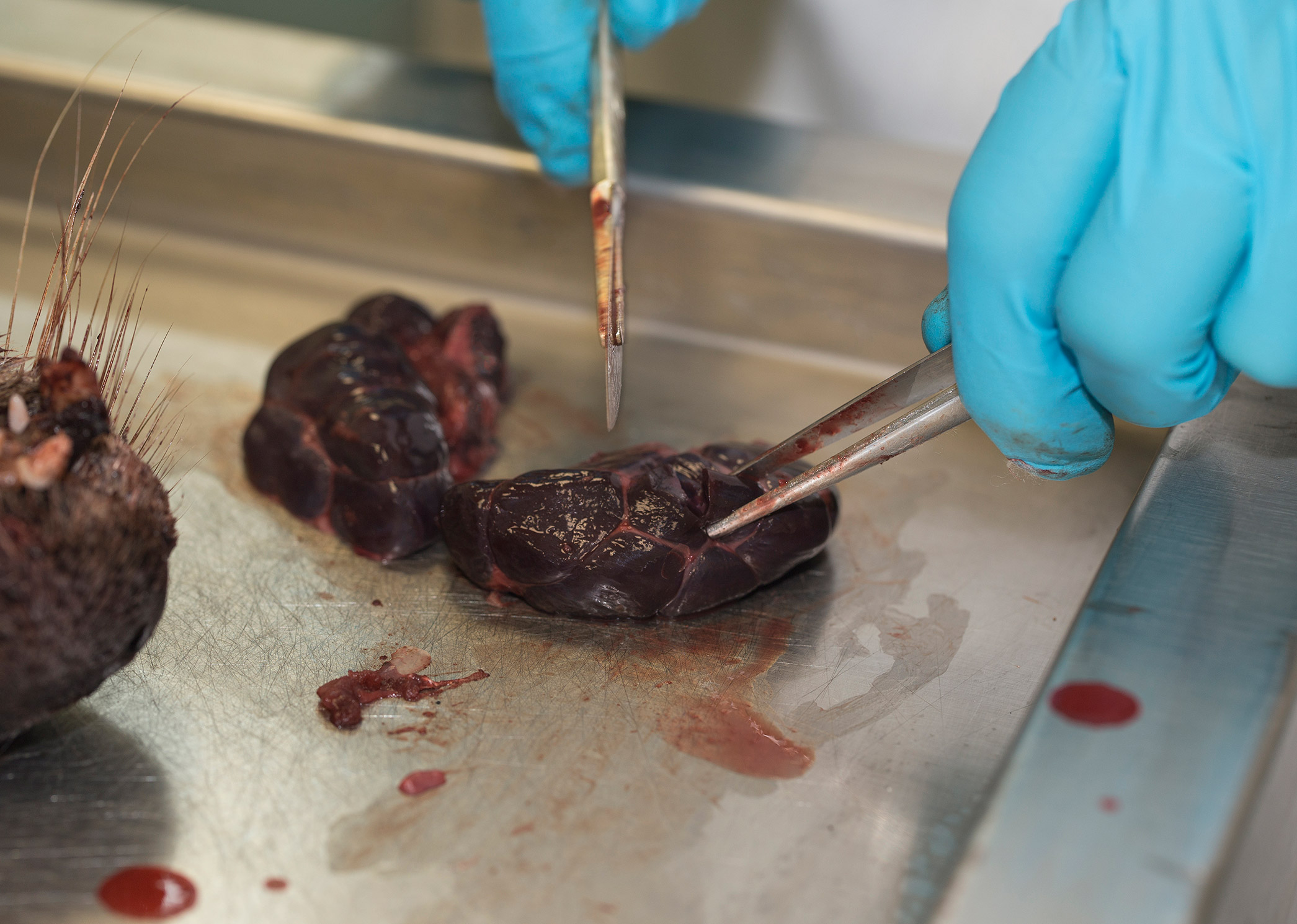 The Kidneys
The kidneys are checked for any parasites or health issues, this can sometimes provide a cause of death.
Bloods
Blood is taken to look for any genetic issues which could provide a cause of death should one not be found.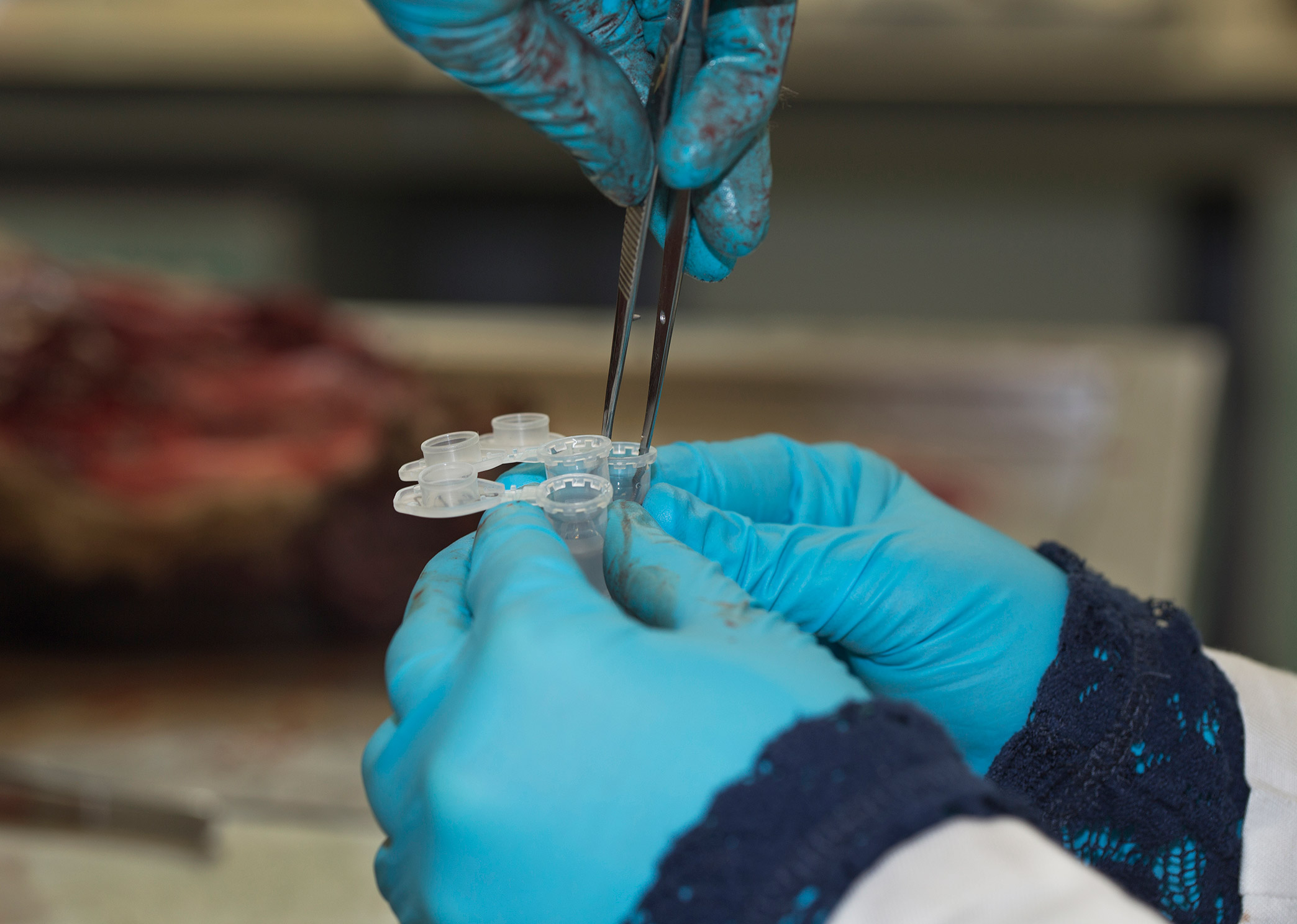 Tissue Samples
Tissue samples are also taken to see if the individual was healthy or a carrier of any diseases.
Litter and The Future
Eurasian Otters are found along healthy rivers and coastlines. Litter can cause pollution which can cause otter deaths. To maintain a healthy population the habitat needs to be maintained.
European Eel
The European Eel use to be a food source of the Eurasian Otter until their population decline due to pollution. A healthy river system is vital to improve the otters prey source and continue to allow the otter population to grow.
European Eel Fin
Conservation is important for the otter as it helps us monitor the population and as they are a top predator the health of the environment.
European Eel Back
With the slow return of the eel the otter will soon have another prey source, which will help balance the ecosystem.